Blu Hotel Roma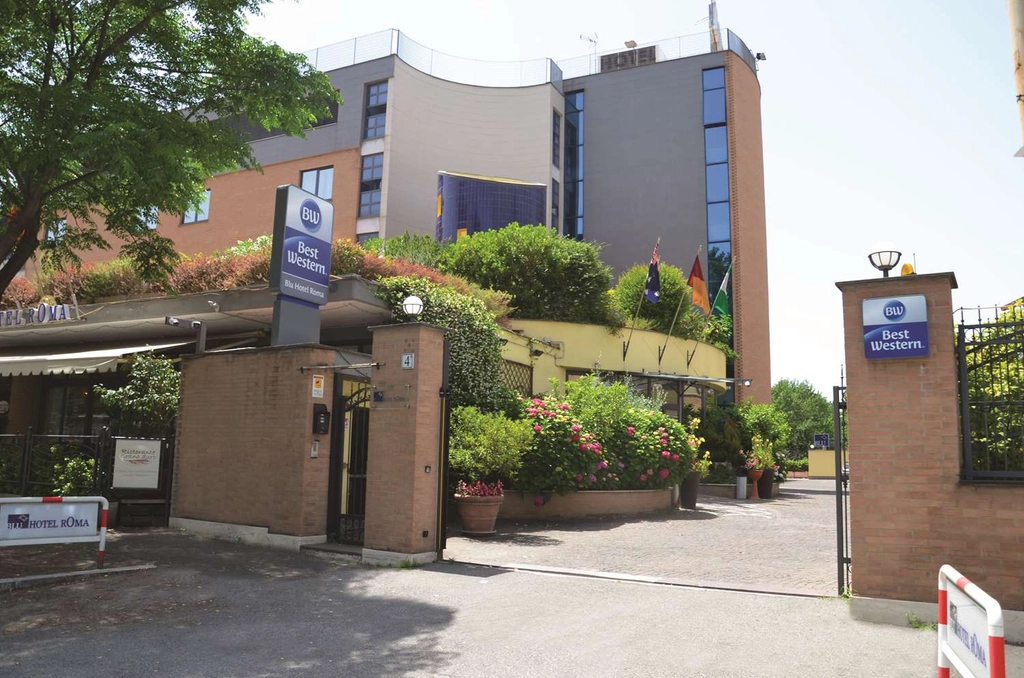 ---
Special protection, our commitment to ensuring a safe stay with strict cleaning and sanitization protocols. Technologies to support the interaction with the staff to promote social distancing. Protective equipment and safety procedures for staff and guests. The new Best Western Blu Hotel Roma is situated in a convenient semi-central position in Rome, within walking distance from the Roma Tiburtina and underground station, well connected from the A24 Roma-L'Aquila and the Tangenziale Est Motorways and a few minutes away from the heart of Rome. We offer ample inside parking on payment able to hold up to 60 cars and four buses. The Best Western Blu Hotel Roma offers over 100 air-conditioned, modern, and comfortably furnished rooms, all in warm colors and Italian design. The Best Western Blu Hotel Roma welcomes all its guests in its typical Italian Restaurant 'Grano Duro'. For our business guests, Best Western Blu Hotel Roma offers meeting halls with a seating capacity of ten up to 200 people in theatre-style seating, furnished with the latest and up-to-date high technical equipment. In addition, Best Western Blu Hotel Roma can organize catering for cocktails, luncheons, work dinners, and coffee breaks. These are only a few of the distinctive features that Best Western Blu Hotel Roma offers its guests. Come and discover all others. Enjoy your stay.
Kundevurderinger: 4,1/5
(706 anmeldelser)
Blu Hotel Roma
Largo Domenico de Dominicis 4, 00159 Rome
Telefon: +39 064382000
Greit å vite
Inn-og utsjekking
Innsjekking: kl. 13:00
Usjekking: kl. 12:00
---
Øvrige tjenester
Restaurant
Salong/bar
Bagasjeoppbevaring
Ekspress innsjekking
Ekspress utsjekking
Sen utsjekk
Safe
Skopussemaskin
Forretningssenter
Printer-tjenester tilgjengelig
Konferansefasiliteter
Utstilling/konferanseavdeling
Bankettfaciliteter
Billetsalg teater
Executive floor
AC/klimaanlegg
Tilrettelagte fasiliteter
Accessible parking
Ismaskin
Parkering
---
Hvorfor Best Western?
Best Western er ryggraden i vårt hotelllandskap. Tre- eller firestjerners hoteller, like ulike overalt.